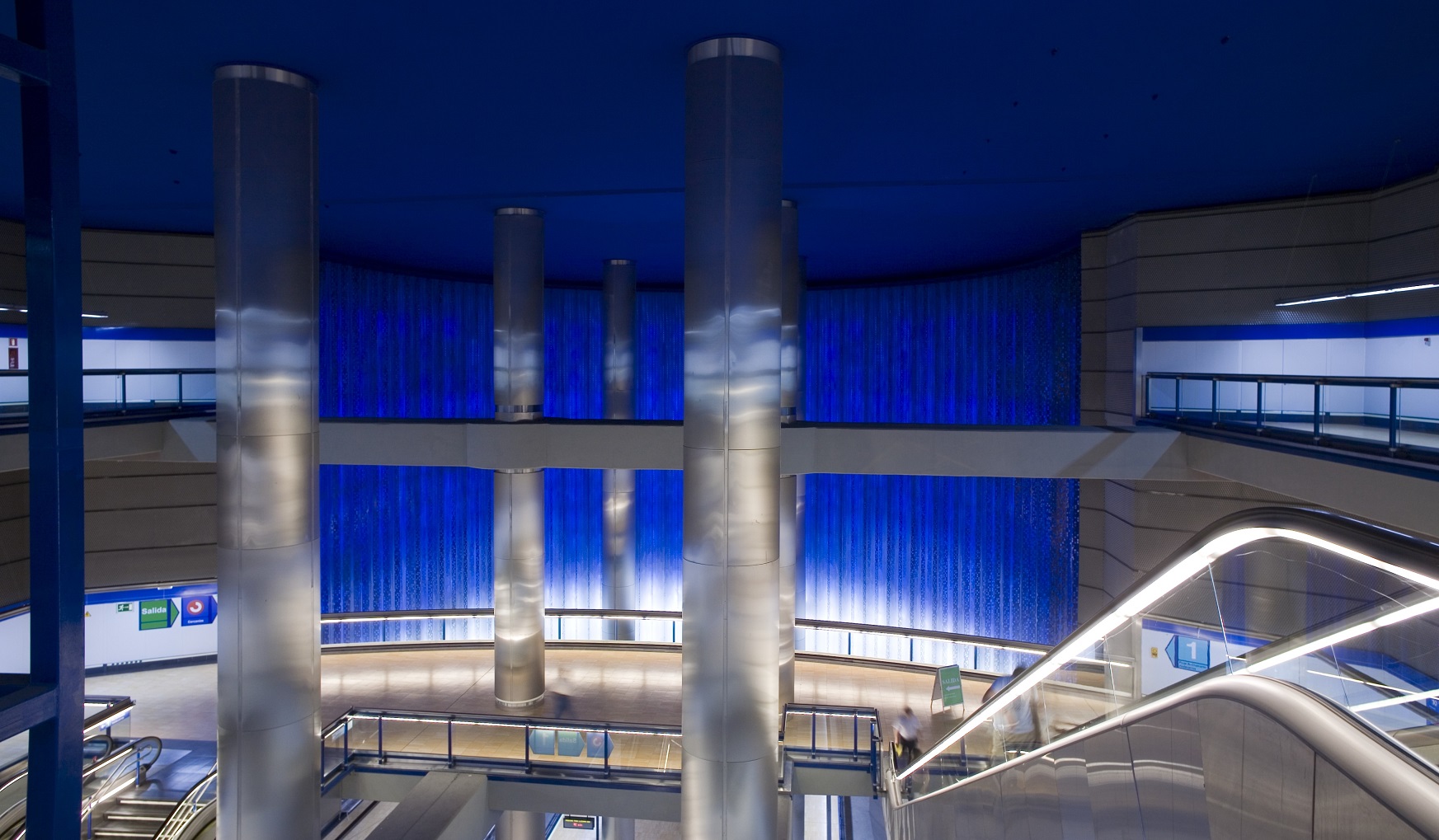 © Madrid Destino Cultura Turismo y Negocio
Riding with AI towards Mission-Critical Communications and Computing at the Edge (AIMCOM2)
Aim and Scope
The ever-growing mission-critical services, like the Internet of vehicles, AR/VR and haptic communications, have sprung recently and required the communications and computing framework to be more reliable, efficient and secure. However, it raises severe challenges due to the spatial and/or temporal diversity of the entities possibly involved in communications and computing, such as the possibly high mobility of nodes, the varying and uneven-distributed number of devices, and the limitations of propagation media and other resources. To address these challenges, one potential solution is to provision at the edge (i.e., in proximity of end devices), where the demands from end devices can be served locally in real-time, rather than being served by the remote cloud through latency-plagued core networks. But the occurrence of mobile edge poses many new challenges in terms of deployment, management and coordination of the heterogeneous and distributed resources.
The artificial intelligence (AI) for mission-critical communications and computing is expected to fundamentally address these increasing challenges. Various issues like edge intelligence, AI-assisted PHY design, AI-based resource management are being explosively explored to shorten the transmission latency. Approaches like federated learning and distributed learning are being heavily investigated for superior performance of communications and computing at the edge as well. Faced with security concerns, the interpretability of AI in the context of communications and networks is also a fast-developing hot topic.
This workshop will explore the state-of-the-art theory and the systems research in this field. We invite researchers to contribute their novel research results that advance the development of mission-critical communications and computations at the edge.
Topic of Interests
This workshop will explore the state-of-the-art theory and the systems research in AI-powered mission-critical communications, networking and computing. Topics of interests include, but not limited to:
Edge intelligence for mission-critical communications and networking
AI-assisted PHY design for mission-critical communications
AI-based resource management for mission-critical communications and computing
Trustworthy AI for mission-critical communications and networks
Network slicing for mission-critical service provisioning
Distributed Learning for mission-critical computing
Evolutionary models for mission-critical communications and computing
Learning theory for mission-critical communications and computing
Age of information theory and algorithm for mission-critical communications and computing
Important Dates
| | |
| --- | --- |
| Paper submission deadline | June 26, 2020 Extended to July 17, 2020 |
| Notification of acceptance | August 3, 2020 Extended to August 10, 2020 |
| Camera ready copy due | August 24, 2020 |
| Workshop date | October 13, 2020 |
Workshop Organizers
Workshop Chairs
Jon Crowcroft (Cambridge University, UK)
Shuguang Cui (The Chinese University of Hong Kong (Shenzhen), China)
Hulya Seferoglu (University of Illinois at Chicago, USA)
Workshop Technical Program Committee Chairs
Rongpeng Li (Zhejiang University, China)
Salim El Rouayheb (Rutgers University, USA)
Venkat Dasari (CCDC Army Research Laboratory, USA)
Meddhi Bennis (University of Oulu, Finland)
Macro Di Renzo (CentraleSupelec, France)
Workshop Publicity Chairs
Xianfu Chen (VTT, Finland)
Guoru Ding (Army Engineering University, China)
Submission guidelines
All submitted papers must adhere to https://icnp20.cs.ucr.edu/submission.html instructions for format except in the following aspects.
Submissions must be original, unpublished work, and not under consideration at another conference or journal. Submitted papers must be no longer than six (6) pages, including all figures, tables, followed by as many pages as necessary for bibliographic references. Submissions should be in IEEE Computer Society format, and include authors' names and affiliations for single-blind peer reviewing by the PC. Authors of accepted papers are expected to present their work at the workshop. Papers accepted for presentation will be published in the IEEE Xplore. Please submit your paper via https://aimcom2.hotcrp.com
Please make note about the possibility of the conference and, therefore, the workshop going virtual as per https://icnp20.cs.ucr.edu/cfp.html, that is, We are closely monitoring the status of the COVID-19 pandemic and its impact on conferences and travel. We also recognize the legitimate concerns of authors and participants regarding their own health and safety. While we prefer to have an in-person conference to the maximum extent possible, we will decide on a particular format for the conference later based on information available closer to the conference dates. Regardless of the eventual format for the conference, we will allow authors to present their accepted work remotely.
For further questions please contact the workshop organizers.